Honda Pioneer 1000-3 Custom Products: Grizzly's Heavy Duty, Comfortable Rear Welded Flip Seat Assembly + Other Options- Converts the 1000 Model to an Amazing 5 Passenger Side x Side; Rear Plate Bumper & Front Winch Plate Bumper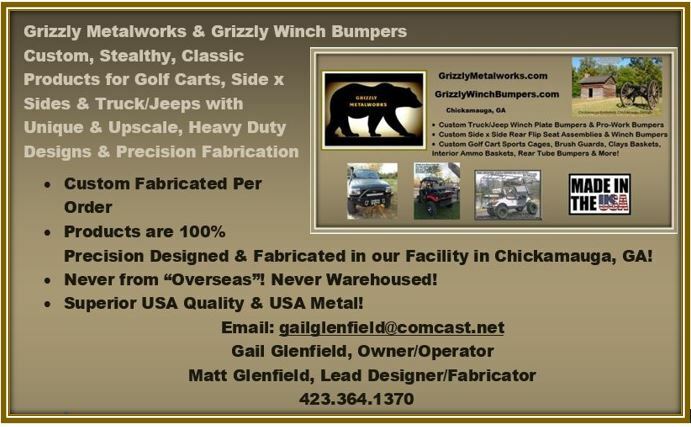 NEXT PICTURES & EXPLANATIONS BELOW SHOW VARIOUS CUSTOMER CHOICES FOR THE BASE AND FOOT PLATE METAL CHOICES!
(1)  13 Gauge Expanded Sheet Metal Base/Flip Sections & 13 Gauge Expanded Sheet Metal on Foot Plate
OR
(2) 14 Gauge Solid Sheet Metal Base/Flip Sections & 14 Gauge Tread Plate on Foot Plate

Don't forget how easy it is if you have a garage or work shop to finish the Grizzly Raw Metal Standard Finish yourself using either Rustoleum Truck Bed Spray coating to product an incredible very affordable & durable Light Textured Matte Black finish OR Rustoleum Professional Spray in Semi-Gloss (standard finish) ..as compared to our outside Powder Coating Matte Black which is costly..More than 90% of Grizzly products go out Raw Metal finish for the DIY buyers who like to add their touches and make it their "own" instead of opening a ready made box and receive a "warehoused product"...when you are refurbishing your cart, we offer a unique opportunity to the DIY buyers for Raw Metal Finish on USA Steel!!  Let your creative talents flow and show it off!!  

Disclaimer, Warning, Waiver Notice Below